Title:
The Name of the Wind
Series:
The Kingkiller Chronicle #1
Author:
Patrick Rothfuss
Publisher:
Gollancz
Pages:
662
Genres:
High/Epic Fantasy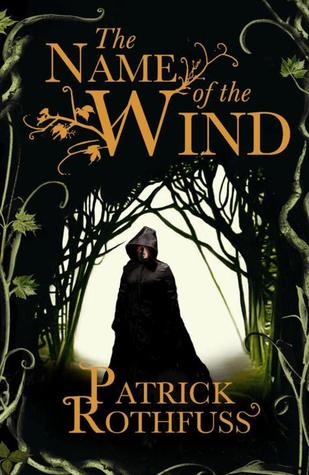 'I have stolen princesses back from sleeping barrow kings. I burned down the town of Trebon. I have spent the night with Felurian and left with both my sanity and my life. I was expelled from the University at a younger age than most people are allowed in. I tread paths by moonlight that others fear to speak of during day. I have talked to Gods, loved women, and written songs that make the minstrels weep.

My name is Kvothe. You may have heard of me'

So begins the tale of Kvothe - currently known as Kote, the unassuming innkeeper - from his childhood in a troupe of travelling players, through his years spent as a near-feral orphan in a crime-riddled city, to his daringly brazen yet successful bid to enter a difficult and dangerous school of magic. In these pages you will come to know Kvothe the notorious magician, the accomplished thief, the masterful musician, the dragon-slayer, the legend-hunter, the lover, the thief and the infamous assassin.

It was very slow to start, the first 50 pages were a bit dull. I was clueless about the story and who the characters were, so I found it didn't grab my attention at the beginning. However, as I kept reading it went from strength to strength.
Rothfuss' writing felt so poetic, it was so easy to read and visualise the world he was creating. I loved how Kvothe's character and how the story evolved through his narration. I could not compare it to other fantasy books like I have seen other users doing, books such as Game of Thrones or Lord of the Rings – it is an original story that can stand on its own.
I loved the highly unique way in which Rothfuss introduces the idea of dragons, and that was one of the elements that make this book stand out against other great books in the same genre. I feel like part 1 of Kvothe's story is just a warm-up for the subsequent installments and I am expecting great things from book number 2.