Title:
The Way I Used to Be
Author:
Amber Smith
Publisher:
Simon & Schuster Export
Pages:
384
Genres:
Young Adult, Contemporary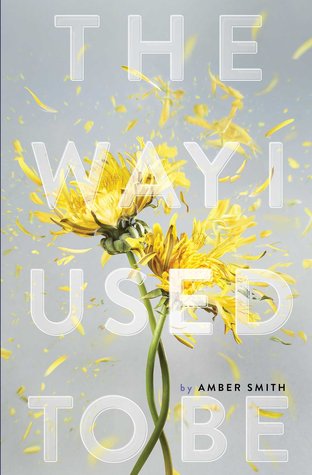 Eden was always good at being good. Starting high school didn't change who she was. But the night her brother's best friend rapes her, Eden's world capsizes.

What was once simple, is now complex. What Eden once loved—who she once loved—she now hates. What she thought she knew to be true, is now lies. Nothing makes sense anymore, and she knows she's supposed to tell someone what happened but she can't. So she buries it instead. And she buries the way she used to be.

Told in four parts—freshman, sophomore, junior, and senior year.
I am really emotionally affected by this book. Eden's story is powerful because it echoes many similar atrocities experienced by women worldwide. The fear of being doubted and slut shamed by society are some of the main reasons many survivors do not come forward.
The Way I Used to Be invokes hard questions about the world we live in
.
Eden's negative transformation is sparked by the sexual assault by her brother's best friend and the subsequent way she is affected is pretty textbook. Drugs, check. Hyper sexuality, check. It was really tragic just to see Eden blame and hurt herself. The way her family and friends reacted to her sudden change of personality was abysmal and the whole situation just felt very realistic. The price Eden ultimately paid for silence was steep and she found herself unable to have a normal relationship with members of the opposite sex.
I was satisfied by the resolution to this story
, I think
The Way I Used to Be
is a great book to start conversations about a lot of issues affecting teens. I would have liked to have seen Eden's journey healing from her experience and how she ultimately finds the strength to move on but that could probably be the subject of a whole other book.