Title:
The Wolf Road
Author:
Beth Lewis
Publisher:
The Borough Press
Pages:
400
Genres:
Post-Apolcalyptic, Sci-fi
Source:
ARC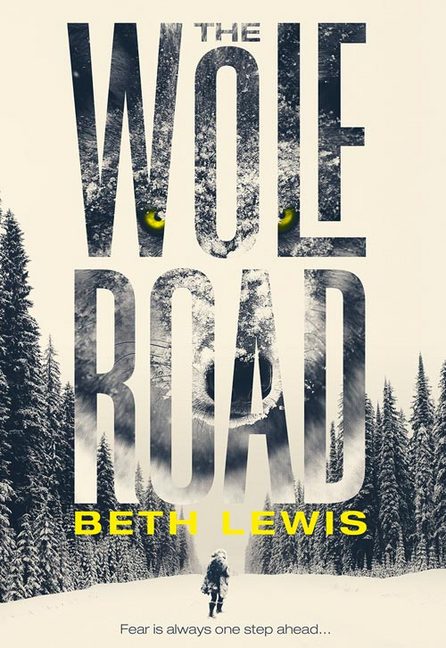 Since the Damn Stupid turned the clock back on civilization by centuries, the world has been a harsher place. But Elka has learned everything she needs to survive from the man she calls Trapper, the solitary hunter who took her in when she was just seven years old.

So when Elka sees the Wanted poster in town, her simple existence is shattered. Her Trapper Kreagar Hallet is wanted for murder. Even worse, Magistrate Lyon is hot on his trail, and she wants to talk to Elka.

Elka flees into the vast wilderness, determined to find her true parents. But Lyon is never far behind and she's not the only one following Elka's every move. There will be a reckoning, one that will push friendships to the limit and force Elka to confront the dark memories of her past.
"Hell, I could a' wished for anything but just like almost all else in this life, you wish in one hand and shit in the other, see which fills up quickest."
Set within a post-apocalyptic world,
The Wolf Road
has a unique literary style that has a western flavour.
I really enjoyed Elka's character. Due to her unconventional upbringing living hand to mouth in a remote forested area, she is practical, no-nonsense and self-sufficient. The story is told through Elka's colloquial first person perspective which really brought her world to life. The catastrophic event that heralded the end of modern society is never fully disclosed, as Elka doesn't know what exactly happened but there is plenty of references to radiation and bombs. I was
burning with curiosity
while reading and would have loved Elka to figure it out but unfortunately that never happened.
The plot was slow in places but overall it was a thrilling read. Elka's journey through the wilderness to find her parents was gripping and I wanted to know what became of them. Surprisingly dark in places, the book's horror unfolds slowly. Contrary to the book title, the wolf has a very minor part and it would have been nice to see more of it. The book reads more like a historical fiction in places and I often got confused into thinking it was set in the 19th century or earlier until there was a mention of denim or plastic bags. It was a little jarring for me personally.
The ending is spoiled by the scene in the prologue which is then repeated at the end of the book. It was anti-climatic as I was expecting it but I liked the ending overall.
I would recommend The Wolf Road to readers who like unique narration and slow character driven plots.
Disclaimer
I received a free ARC from Goodreads Giveaways. I was not required to give a review.